Yard Cleanup – Tougher than Expected
Maintaining a clean and tidy yard is an essential part of owning a property, but it can be a time-consuming and physically demanding task. For those who don't have the time or energy to keep up with yard work, hiring a yard cleanup service can be a lifesaver.
Yard cleanup services provide a wide range of services to help keep your property looking its best. These services can include lawn mowing, leaf and debris removal, pruning and trimming of trees and bushes, and general landscaping services. Andrew's Lawns even offers fence clearing and overgrowth removal.
Take Back your Weekend by Hiring a Yard Cleanup Service
One of the main benefits of hiring a yard cleanup service is that it frees up your time to focus on other important tasks or to simply enjoy your free time. Instead of spending your weekends mowing the lawn or raking leaves, you can relax and spend time with family and friends, or tackle other home improvement projects.
Another advantage of using a professional service is that they have the necessary tools and equipment to get the job done quickly and efficiently. This means you won't have to invest in expensive equipment like lawn mowers, leaf blowers, or hedge trimmers, and you won't have to worry about the maintenance and upkeep of these tools.
Additionally, yard cleanup services have trained professionals who know how to properly care for your yard and landscaping. They can identify and treat pests and diseases, prune trees and shrubs to promote healthy growth, and ensure that your irrigation system is working properly to keep your plants hydrated and healthy.
Hire the Best Service – Andrew's Lawns
When choosing a yard cleanup service, it's important to do your research and select a reputable company with a proven track record of quality service. Look for companies that are licensed and insured, and that have positive reviews from previous customers. You should also ask about pricing and get a detailed quote that outlines the specific services that will be provided.
It's also important to communicate your expectations with the company to ensure that they understand your needs and can deliver the results you're looking for. This can include discussing any specific areas of concern, such as overgrown trees or weeds, or any special requests you may have.
In conclusion, yard cleanup services can be a valuable asset for anyone who wants to maintain a beautiful and well-manicured property without the time and effort it takes to do it themselves. With the right service provider, you can enjoy a lush and healthy yard all year round, without lifting a finger.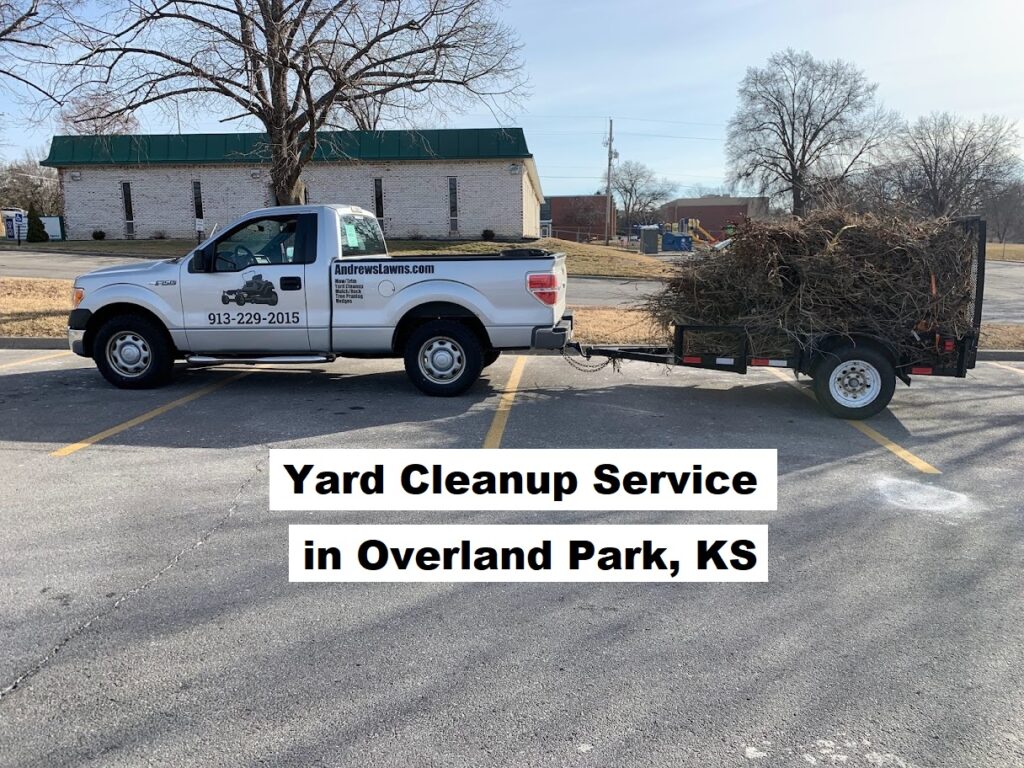 Our Core Beliefs
Honesty
Generosity
Respect
Patience
Kindness

Area's We Service
Overland Park
Prairie Village
Leawood
Stillwell