Lawn – Leaves – Snow
Andrew's Lawn Service provides high quality lawn service to Overland Park, Leawood, and Stillwell. Further, we pride ourselves on reasonable prices, quality service, and the highest standards of customer service in the industry.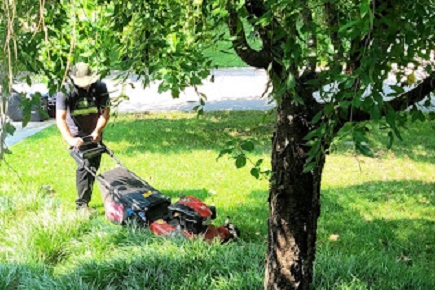 Andrew's Lawn Service Provides Lawn Mowing Service to Overland Park, Leawood, and Prairie Village. Look no further if you're seeking a quality lawn service. Our staff will respond quickly and meet a full range of your needs.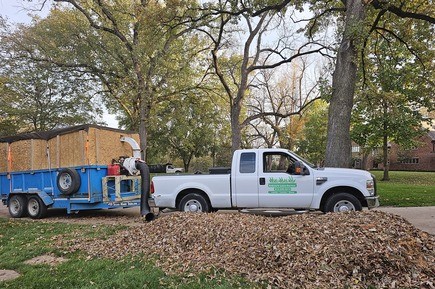 Save time in the fall with professional leaf removal services. You can expect a quality leaf removal, we'll provide efficient services at competitive costs, in a timely manner. Visit our Leaf Removal page for more information.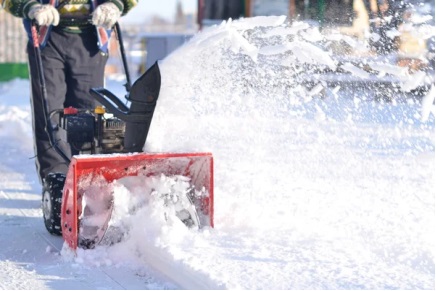 During the winter and holiday season enjoy clean and clear sidewalks and driveways. Be sure to request a puppy path for your pooches in the back yard! Andrew's Lawn's exclusively provides residential snow and ice removal services.
---
Shannon Lichtenwalter
2023-10-13
Andrew did amazing work on a large debris cleanup job in our backyard. We are super happy with the results and wouldn't hesitate to recommend him to others. We look forward to hiring him for other lawn services in the future!
Larry & Judy Klote
2023-10-04
First year to use Andrew's Lawn Service after a back injury. Andrew is easy to work with, responsible and friendly. Always does a good job.
Andrew is amazing! We moved late in the year and he took us on no problem. His prices are competitive with really high customer service and great communication. I'd highly recommend Andrew to anyone looking to have their lawn done.
I've been using Andrew's Lawn Service for 2 years and I'm extremely satisfied. I even referred him to a friend which is always the nicest complement. Highly recommend, 5 ⭐️⭐️⭐️⭐️⭐️stars all the way! Thank you for serving our beautiful country in the military and thank you for now serving your community. God Bless You and your family!!!
Andrew is highly personable, has a quick response time on all communications, and does a great job on all lawn services without overcharging like some of the bigger lawn companies. I would recommend him to everyone.
William Ashley (Bill)
2023-10-03
Andrew makes the yard look good, responds promptly to messages, has good suggestions, and exchanges are always pleasant.
Krishan Purvis
2023-10-03
Andrew is the best lawn service you could hope for. Punctual, reliable, fair price. Give him a call and you won't regret it.
We've had Andrew taking care of our lawn and leaves for two years now. Couldn't be happier with his service. Thanks Andrew! MT
---
Andrew's Lawn Service – Service Area Map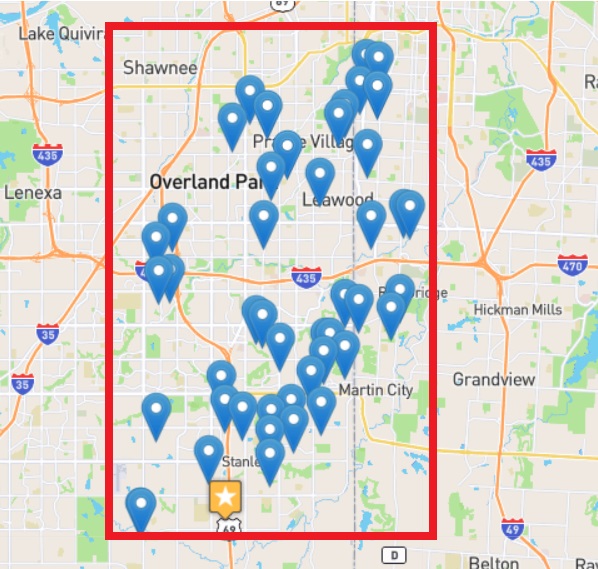 Our Core Beliefs
Honesty
Generosity
Respect
Patience
Kindness

Area's We Service
Overland Park
Prairie Village
Leawood
Stillwell