Andrew's Lawn Service uses standard locally sourced hardwood mulch for all of our projects – unless our valued customers request a specific type of mulch. Many of our customers enjoy a variety of colors and material for their mulch installation, we are happy to accommodate. Keep in mind, different mulches will accommodate different needs.
Premium Mulch Installation
For slower decomposition and longer color retention – be sure to request 100% hardwood mulch. It will last longer, and will have more uniform pieces. Heavier weight makes the hardwood pieces more resistant to blowing away or washing out due to rain – you'll also enjoy a more vibrant color and beautiful appearance. Suburban Lawn and Garden has proven an excellent resource to acquire mulch. Suburban provides a consistent, high quality product many local landscapers rely on.
Standard Mulch Installation
Standard mulch is a mixture of hardwoods and softwoods. The soft wood will break down quickly and lose color as well. Torn edges and shredded pieces range in size and can range from large chunks to sawdust. Small pieces with splintered edges will break down quickly. Lighter softwood is easily washed out or blown out by the wind. Chipped mulch does provide a better look.
Top Quality Customer Service
Andrew's Lawn Service is happy to accommodate customers in Overland Park, Leawood, Kansas City, and Johnson County areas. We also provide mow and trim services, yard clean-ups, hedge trimming, and various other services. Don't just take our word for it, be sure to check out our reviews on Google, and please as always, feel free to contact us today for pricing!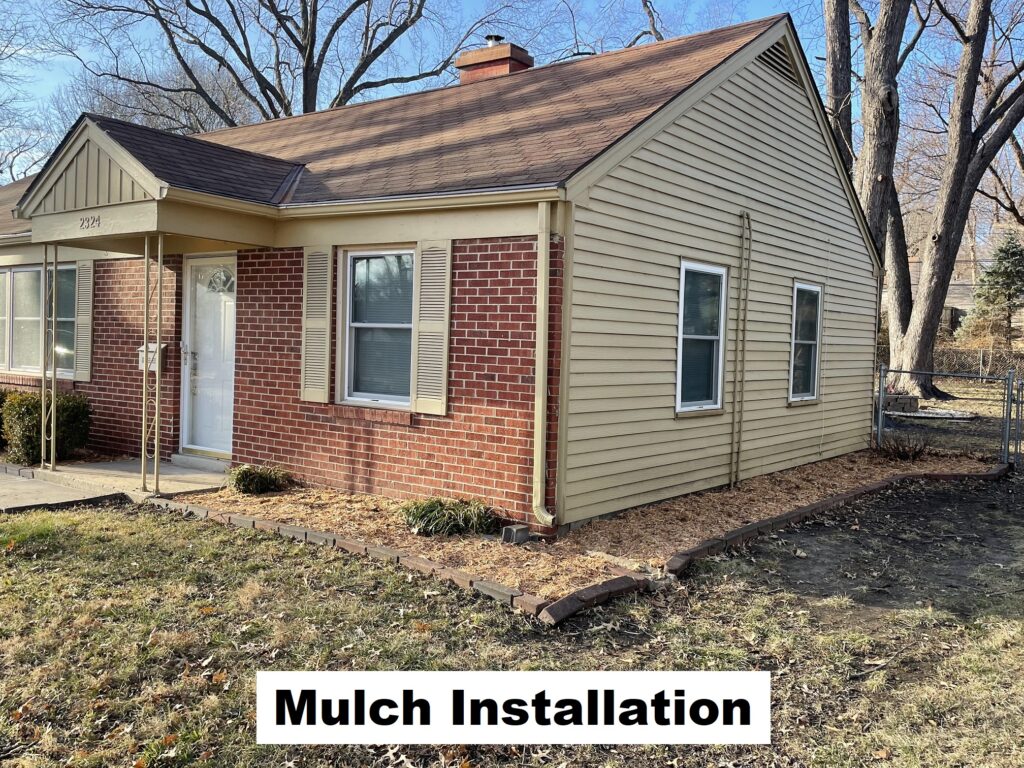 Our Core Beliefs
Honesty
Generosity
Respect
Patience
Kindness

Area's We Service
Overland Park
Prairie Village
Leawood
Stillwell