About our company – Andrew's Lawn Service was started in Spring of 2021. Our Primary focus has been to provide quality mowing services to residential and small commercial properties.

Andrew's Lawn Service is fully insured, and we consistently study new trends in lawn service. When you Andrew's Lawns to care for your yard you're not just getting labor for your dollars. You're getting a fully educated, professional, service provider.
Becoming one of the best companies in Kansas requires a strong foundation, a clear vision, and an unwavering commitment to excellence. To achieve this goal, companies must focus on several key areas such as innovation, customer satisfaction, and employee engagement
About our Company – Becoming the Best
Innovation is essential to staying ahead of the competition and providing customers with the best possible products and services. Companies should invest in research and development to come up with new and innovative solutions that meet the evolving needs of their customers.
Customer satisfaction is also critical to becoming a top-performing company. Organizations must prioritize the customer experience and consistently deliver high-quality products and services that meet or exceed customer expectations.
Finally, employee engagement is essential to building a strong company culture that fosters teamwork, creativity, and productivity. Companies should invest in employee training and development, provide a supportive work environment, and recognize and reward outstanding performance.
By focusing on these key areas, companies can build a strong reputation, attract top talent, and become one of the best companies in Kansas.

We take lawns very seriously – currently we offer mow/trim services, hedge-trimming, yard-cleanups, snow and ice management, and decorative tree pruning. We've also developed relationships with various local lawn and turf companies to provide our customers DIRECT access to discounted turf services.

When you choose Andrew's Lawn Service you can expect consistent service, and an appreciation for your business. Feel free to browse the website, and be sure to call or text today for an over the phone quote on yard services.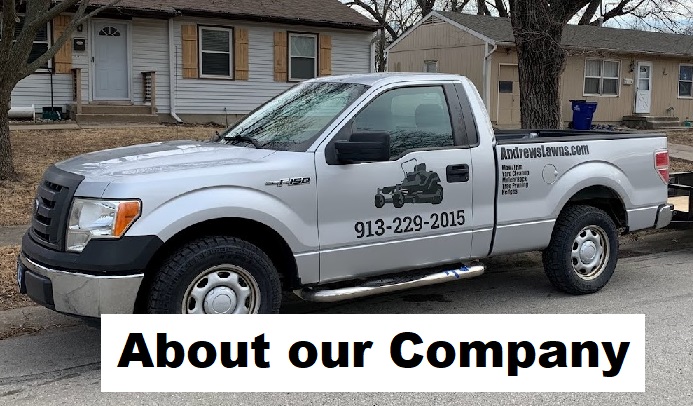 Our Core Beliefs
Honesty
Generosity
Respect
Patience
Kindness

Area's We Service
Overland Park
Prairie Village
Leawood
Stillwell