Professional Overland Park Leaf Removal Service
As the seasons change and autumn approaches, the vibrant foliage in Overland Park, Kansas, creates a picturesque landscape. However, the beauty of falling leaves can quickly turn into a daunting task for homeowners. Managing and removing the accumulated leaves can be a time-consuming and physically demanding chore. That's where professional leaf removal services in Overland Park come to the rescue.
Expertise Matters
Professional leaf removal services bring a wealth of expertise and experience to the table. They understand the local climate and the specific challenges presented by Overland Park's unique mix of tree species. These experts are equipped with the right tools and techniques to efficiently remove leaves from your property, leaving it clean and pristine.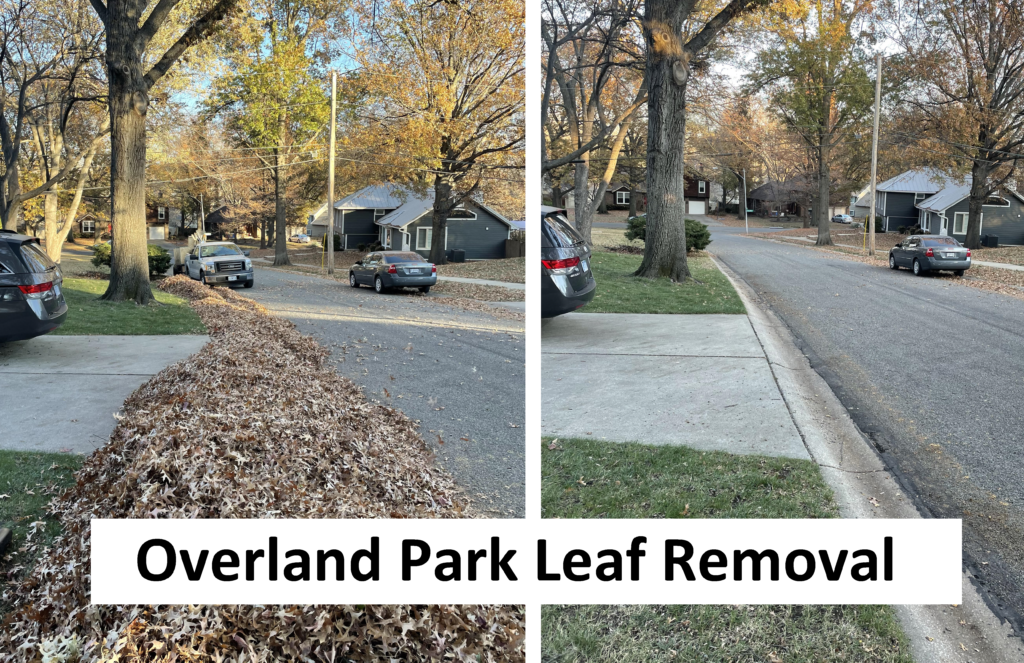 Time-Saving Convenience
Imagine spending your weekends enjoying the vibrant fall foliage or pursuing your favorite activities rather than raking and bagging leaves. Professional leaf removal services save you precious time, ensuring that you have more opportunities to relish the season.
Lawn Health and Aesthetic Appeal Depends on Leaf Removal
Leaving leaves on your lawn for an extended period can lead to several issues, such as suffocated grass, mold growth, and pest infestations. By hiring professionals, you protect the health and beauty of your lawn, which is particularly important in a city known for its stunning landscapes.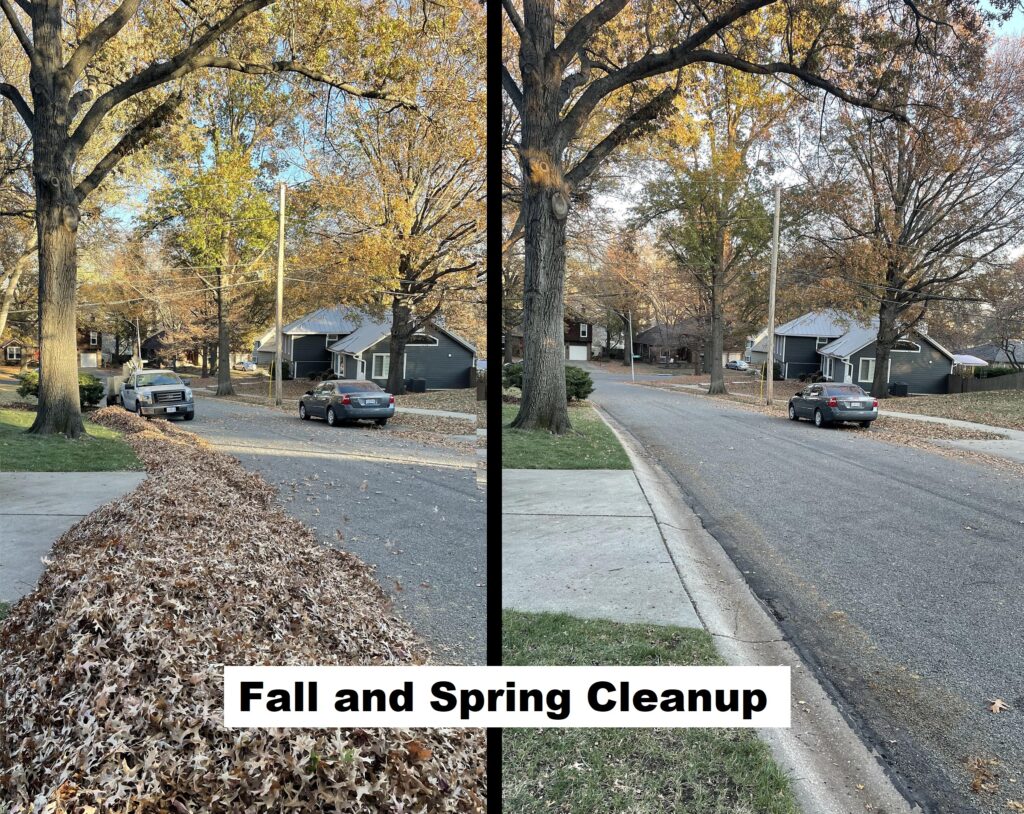 Proper Disposal
Leaf removal services in Overland Park not only remove leaves but also responsibly dispose of them. They know how to recycle or compost leaves, reducing environmental impact and contributing to a healthier planet. All of our leaves are provided to Suburban Lawn and Garden, where the materials are converted to compost.
Customized Solutions
Every property in Overland Park is unique, with different landscapes and leaf accumulation patterns. For more information on related services be sure to check out our Fall and Spring Cleanup blog post.
Cost-Effective Investment
Some homeowners may hesitate to hire professional leaf removal services, thinking it's an unnecessary expense. However, when you factor in the time saved, the prevention of potential lawn damage, and the enhanced curb appeal of your property, the investment becomes cost-effective.
In conclusion, professional leaf removal services in Overland Park, KS, offer a range of benefits. They save time, maintain the health and beauty of your lawn, and provide a customized, cost-effective solution. By enlisting their expertise, you can enjoy a leaf-free and worry-free autumn, appreciating the scenic beauty of your city without the hassle of leaf cleanup.