Landscaping Overland Park – By Andrew's Lawn Service
Landscaping is an essential aspect of any property, and Overland Park offers a wealth of opportunities to enhance outdoor space. With its picturesque parks, scenic trails, and tree-lined streets, Overland Park provides the perfect canvas for creating a stunning landscape.
Whether you're looking to add a mulch bed, liner, local yards boast many options to suit style and budget. From classic to contemporary, formal to casual, there are plenty of landscaping professionals and companies that can help bring your vision to life.
Overland Park Landscaping Increases Property Value
Moreover, landscaping not only enhances the aesthetics of your property, but it also adds value and promotes environmental sustainability. Well-designed landscapes can reduce soil erosion, improve air quality, and provide habitat for wildlife.
So if you're in Overland Park and looking to elevate your outdoor space, consider landscaping as a great investment for your property. Mulch Installations can be a quick and simple way to improve landscape.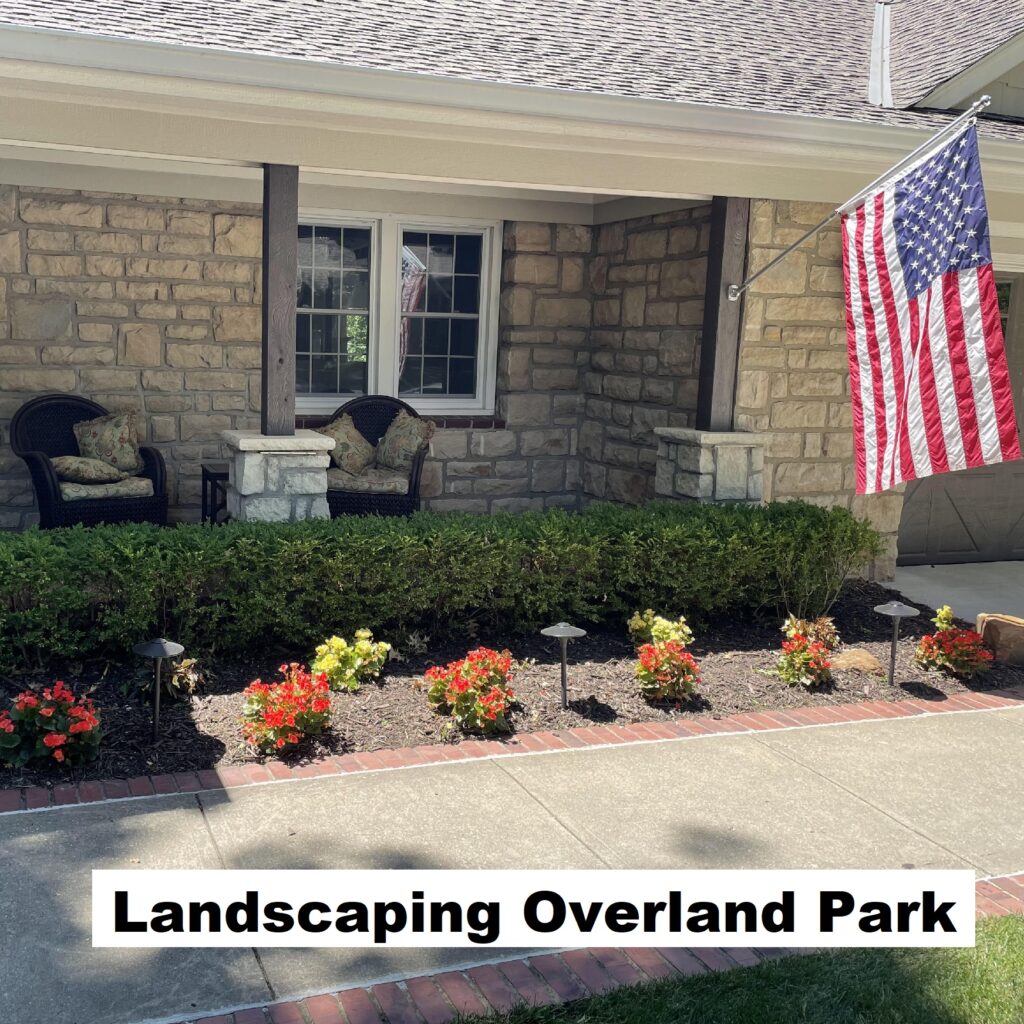 Overland Park Provides Nature Enhancement
One of the unique features of Overland Park's landscape is its mix of natural and man-made elements. The city's landscape includes vast stretches of rolling hills, towering trees, and pristine lakes that coexist with vibrant gardens, elegant fountains, and sculpted walkways. Expert landscapers have developed a high level of skill to integrate installations in this terrain. For more advanced installations, we recommend LDK Lawn Services.
In recent years, Overland Park has witnessed a significant surge in landscape design and outdoor living spaces. Many homeowners in the city are investing in their outdoor spaces, adding features such as fire pits, outdoor kitchens, and patios to create functional and inviting spaces.
Beautiful Natural Landscaping
The city's landscape is also renowned for its wide variety of plant and animal species. From colorful wildflowers to majestic bald eagles, the natural habitat in and around Overland Park is a haven for nature lovers.
In conclusion, Overland Park's landscape is a unique blend of natural beauty and human ingenuity that creates a mesmerizing visual experience. Whether you are a resident or a visitor, the city's landscape is sure to captivate and inspire you.