Spring is a time for renewal and rejuvenation, and that includes your landscaping. After a long winter, your yard may need some attention to get it ready for the warmer months ahead. Here are some tips for spring landscape maintenance to ensure your outdoor space is looking its best.
Clean Up Debris
The first step to getting your yard ready for spring is to clean up any debris left over from the winter months. This includes fallen branches, leaves, and other debris that may have accumulated on your lawn or in your garden beds. Clearing away this debris not only makes your yard look tidier but also helps to prevent any potential damage to your lawn and plants.
Prune Trees and Shrubs
Spring is also an ideal time to prune any trees and shrubs in your yard. Pruning helps to promote healthy growth and can also improve the appearance of your plants. Be sure to prune any dead or diseased branches, as well as any that are crossing or rubbing against each other.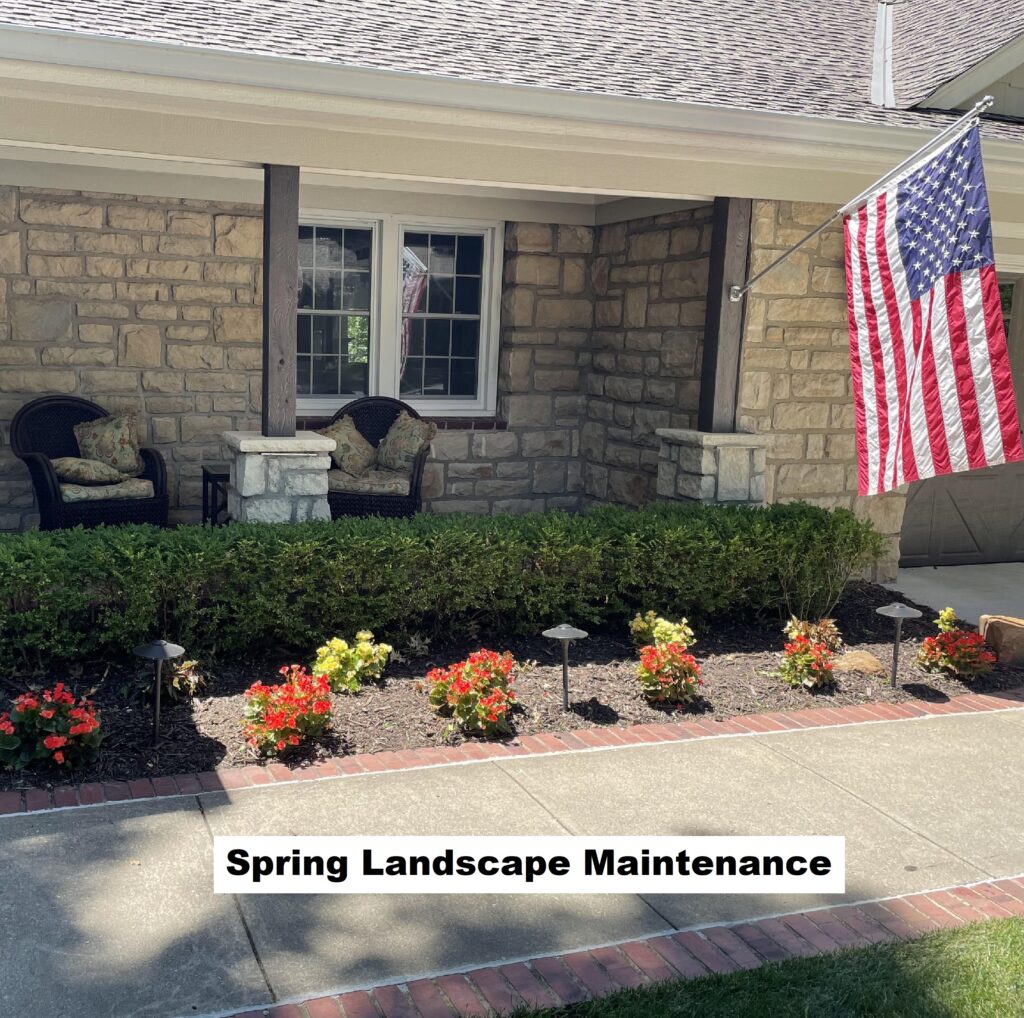 Prepare Garden Beds
Spring is the perfect time to prepare your garden beds for planting. Start by removing any dead plants and weeds, and then turn the soil to aerate it. You can also add organic matter such as compost or aged manure to help improve soil quality.
Fertilize Your Lawn
Fertilizing your lawn in the spring is an important step to help promote healthy growth and improve the appearance of your lawn. Choose a fertilizer that is appropriate for your type of grass and be sure to follow the instructions carefully. Be sure to check out DreamLawn.com for all your fertilizer and seeding needs.
Mulch Your Garden Beds
Mulching your garden beds can help to retain moisture and prevent weed growth. Choose a mulch that is appropriate for your plants and apply it evenly around your garden beds. Check out our Mulch Installation page for more information.
Water Your Plants
Spring is a time of growth for plants, which means they need plenty of water to thrive. Be sure to water your plants regularly, especially if you live in an area with little rainfall. Aim to water in the morning or evening when the temperatures are cooler to reduce evaporation.
In conclusion, spring landscape maintenance is essential to ensure your yard looks its best throughout the warmer months. By following these tips, you can clean up debris, prune trees and shrubs, prepare garden beds, fertilize your lawn, mulch your garden beds, and water your plants. With a little bit of effort, your yard will be a beautiful and welcoming space for you to enjoy all season long.